You may now download the PPS CPD certificate for the 55th Annual Convention held last April 2018.
1. Please go to the main PPS website at www.pps.org.ph then click on the 55th Annual Convention on the side banner.
2. It will then take you to convention page. Click on the convention logo on the right of the screen.
3. You will be redirected to a log in page. Use your 7 digit PRC Number.
4. After logging in, click download certificate.
5. You will then be asked to fill up the convention evaluation form. All fields require an answer.
6. Upon completion of the evaluation form, you may now download the certificate.
7. Certificates will only be available for downloading until July 31, 2018 only.
For questions and clarifications, please send an email using the embedded email form.
Thanks!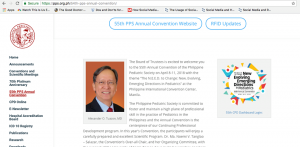 55th PPS Annual Convention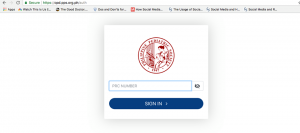 CPD Dashboard Login