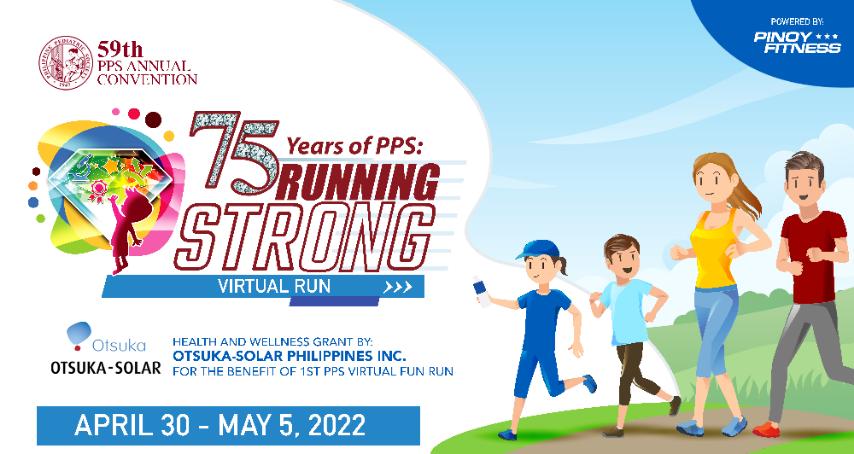 Hello to all!

Inviting everyone to join this very first ever virtual fun run of the PPS. Run or walk at your own pace between April 30 to May 5 12 noon, anywhere (treadmill included). Join by downloading the Pinoy Fitness Atleta app, register and log in.

Look for the PPS poster and click. Pick a distance, 1k 3k, 5k, 10k, 21k and use a smart watch, cellphone or fit bit with a runner's app (see details in the PF platform, and the video post of Dra Josie E earlier) to record your run or walk. Upload to PF for documentation and for raffle prizes. Winners per category are not based on speed. Registration is for free and open to the general public.

Please support this activity. We will be asking your help to support our advocacies, Piso para sa Skolar and for Mental Health and Wellness projects of the PPS. Invite your friends, relatives and co-runners, walking buddies! Take photos of yourself and your co runners while doing the run or walk. We will update you on which social media platforms to upload your photos. Special prizes will be awarded.


Tara na! Sali na! Salamat po!